Today is the last today of the Fabulous Fall Blog Challenege. It's been great getting to know all about everyones favorite time of the year! Head on over to
Brunch With Amber
to link up.
Every Thanksgiving my mom and dad wake up early, make everything and then we wait. My memere and pepere (grandparents) come over, my memere makes her famous gravy to go with our turkey and we sit down to an awesome meal. Just my mom, dad, me, my brother and memere and pepere.
For dessert my mom always makes chocolate cream pie and my dad always makes apple pie.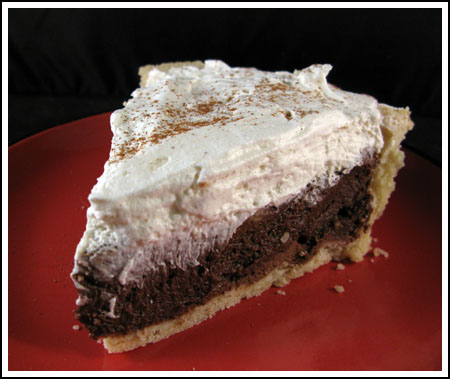 not ours
 
not ours either



I'm excited to say I'll be enjoying this once again. For the past couple of years, I have always gone with boyfriend and his mother to Clearwater, FL. As much as I loovee it there, we decided it was time to go somewhere else. (hence our cruise). But for a while that was our tradition. Leave Thanksgiving day, do a little shop with his mom on Black Friday & just chill out for the week.





But, I'll be honest I did miss my mom's Thanksgiving dinner. This year, boyfriend will be there too since his mom still plans on going to Florida then.