I just started following Michelle over at
MissBlondiexoxo
, her blog design is so cute and I love her fun posts! She is also is my pen pal! =) Cait over at
Fit, Fierce and Fabolous
came up with the idea of having bloggers write actual snail-mail to each other, which I am so excited about! She paired us up on distance with the hopes that one day we can meet!
Michelle came up with this amazing idea for everyone to tell about where they're from (hometown or town you currently reside in). It's great to get a glimpse into where everyone is from and some background on their town and their favorite fun spots to hang out at. Roadtrip anyone? So with further ado, here is a quick look at the city I currently call home: Bristol, CT.
My city is located roughly 20 miles southwest of Hartford. Our current population is just over 60,000. We are home to the main headquarters of ESPN as well as home to the oldest continuly operated amusement park in the country, Lake Compounce. Every year we have a "Mum Parade," celebrating how we were once the leader in the production of chrysanthemums. We were also ranked 84th last year in Money Magazine's "Best Places to Live" list.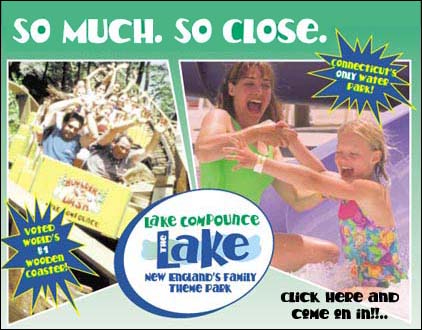 Bristol is mainly a residental area, we have many two and three family homes as well "builders neighborhoods" or areas of undeveloped land that a builder bought out and started to build newer homes that had fairly all the same design. I currently reside in one of these neighborhoods. I love it!
Our commerical area is along a stretch of road called Rt 6. Here you can find most of the grocery stores, fast food places, banks, clothing stores, restaurants, etc. Our city is also home to one of the first
Checkers
(a fast food chain from the south) in CT.
I attended Bristol Central High School. I absolutely loved the school. We excelled in sports and we just had a great sense of pride and community. There are two high schools besides mine, a Catholic high school, St. Paul's and Bristol Eastern High School, our rival school and the school that Dan actually attended.
(we argue over which high school our future kids will go too.)
Overall I love Bristol. I just don't love living in the North, my heart has always been in the South. I want to move there so bad. If I could find Bristol in Southern form, I'd be down there in a heartbeat!